Buyer's Guide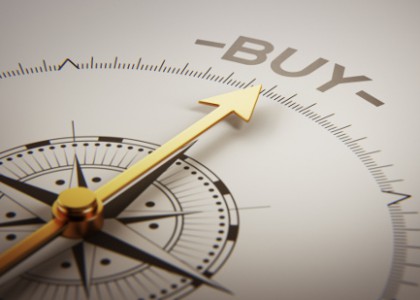 Identify your Business Telecommunications Needs
This buyer's guide will enable you to assess your business needs and invest in the right telecommunications solution best suited to your business.
Experience
The company you choose doesn't have to be the biggest. It should be successful, have a proven track record and able to show excellent customer testimonials. Research the company online. Are they credit worthy? Have they got an existing client who is willing to speak to you about their experiences?
Contract Length
Beware of lengthy contract terms. The price of business telecoms is constantly changing and generally in a downward direction. Stay away from contracts in excess of 24 months. Any longer than this and you will be stuck in a contract with uncompetitive pricing as well as a potentially out of date business telephone system or telecoms solution.
Billing Increments & Pricing
Check you are being billed by the second and that there are no connection charges.
Check your tarrif rates of all destinations you are likely to be calling.
Check cancellation terms, make sure they are fair and there is no penalties or cancellation fees.
Is the company a reseller or a wholesaler?
Reseller – Generally acts like a middle man, so has no control over billing or fault reporting.
Wholesaler – Controls their own billing and has a direct link to Openreach for fault reporting, which gives a distinct advantage over the reseller.
Who handles the account after we sign the contract?
Make sure the company you sign the contract with is the one who you report faults, billing issues, moves, add ons to services etc to. This is critical to getting a good level of customer service. You should only have one point of contact who will answer the phone when you call and resolve out any issues you have.
Telephone System Maintenance
Ideally, you should choose a company that can maintain your telephone system as well as provide lines and calls. This will give you an end to end solution, one point of contact an avoid the issue of finger pointing and one company claiming another for any faults you may experience.
Questions to ask prospective business telecoms providers.
How long has the company been in business?
Has it always traded under the same name (if not, what was the reason they changed names) What is their primary business?
What is the structure of the departments dealing with the business telecoms service? Is there a dedicated account manager?
What other companies like yours does this company supply services to? Do they know your industry and the importance of communications to you?
Who will be installing my telephone system, business phones, lines etc?
What does this company need from me? This should be a straight forward process and once you have agreed terms etc, the transition should be seamless.
How regularly will the company review my tariff and services?
Summary
Be clear about what services and telecommunications solutions you want. Any reputable telecoms company can advise you of what services are available to you and give you all the information you need to make an informed decision.
Don't feel pressured into making a decision. Getting your telephony solution right at the start can be key to a successful future service as you may have expansion plans, pending strategy changes that require your telephony solution to be flexible.
Feel free to contact us, we will give you clear, fair advice as this is how we like to be dealt with when choosing provider of services to our business.