At MF Communications, our refurbished phones come in as-new condition and are the best quality available in the market.
Phased out in 2016, the Avaya Nortel M3900 series phones are digital terminals that are compatible with the Meridian Option system.
We have, in stock, the Avaya M3902, a single line phone. This economical, hands-free model is the basic option of the M3900 range and is ideal for areas of light telephone use, such as manufacturing plants and warehouses.
Features include six fixed feature keys, with the addition of an options list for easy personalisation and access to the voice messaging system. There is also an intuitive, two-line by 24-character display screen, call log, with redial, applications and Shift, plus interactive soft keys for quick access to features. The M3902 allows for addition of the Accessory Connection Module (ACM) and supports up to two snap-in cartridges. It can be used with a headset.
At the other end of the scale, the Avaya M3904 Professional Phone (NTMN34) offers a personal directory PC facility, which allows a directory of up to one hundred contacts to be created on a PC and then downloaded straight to the telephone. This multi-line, digital telephone is headset-ready and ideal for busy office environments with high call usage. It supports up to 12 lines and has a five-line by 24-character display; the largest in its class. Interactive soft keys allow for quick access to numerous features and fixed feature keys include Hold, Goodbye, Volume Control, "Smart" Mute and Headset w/LED, Options, Message, Directory/Log, Redial, Applications and Shift.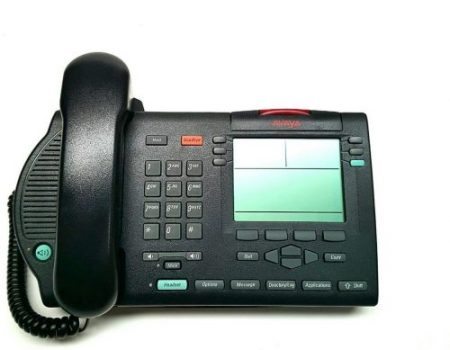 As well as supporting up to two snap-in cartridges with an Accessory Connection Module (ACM), the M3904 can also support a Full Duplex Hands Free accessory that snaps in to the ACM.
The Avaya M3904 Professional Phone (NTMN34) is available in two colour options: platinum (NTMN34-66) and charcoal (NTMN34-70).
MF Communications supports a range of Avaya Nortel business phones and accessories, and offers a full one-year warranty on all business telephone systems and business telephone solutions.
Contact us, or call +44 (0)1892 514 687 to order.