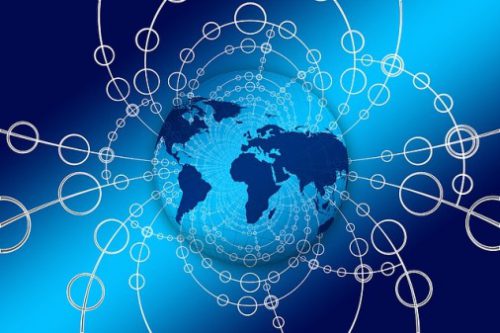 Carrier Network Equipment Supply
MF Communications supplies new and used telecom network equipment  and spare parts to organisations, including fixed and mobile telephone operators and carriers, data centres and governments.
Our range includes:
• Transmission/Transport – ATM, PDH, SDH, WDM
• Fixed Access – ADSL, SDSL, VDSL, PON
• Mobile Access – GSM, EDGE, UMTS, HSPA, LMDS, WiMAX
• Core Network – TDM, NGN, IP, MPLS, DCME, Echo Cancellation
• Data Networking – Data Routers, Switches, Modems, VOIP
We have built a strong reputation for high quality products, support and excellent customer service to businesses in over 100 countries.
Our carrier core networking, switching and transmission equipment is suitable for operators, carriers, utility companies, militaries, large corporate companies, traders and maintenance companies worldwide.
We stock equipment from all the major suppliers, including:
• Ericsson
• Huawei
• Alcatel
• Marconi
• Newbridge
• Nokia
• Siemens
• Juniper Networks
Test and Repair Service for telecom network and carrier equipment
MF Communications offers a Test and Repair service – a cost-effective way to maintain and increase the life of your current telecom network and carrier equipment without having to buy new.
Within their specialist testing labs, MF Communications operates a vast array of captive equipment that allows the testing of most Enterprise phone systems, carrier telecoms and networking products.
As a measure of reassurance, you can send any faulty units for testing prior to making a commitment to have the full unit repaired. Our team of experienced engineers can also make any required firmware and software upgrades for you, provided it is in line with your licence agreements.
Our testing and repair capabilities extends to a large range of major equipment manufacturers, such as Ericsson/Nortel (Passport), Ciena/Nortel (OM6500, OME6130, OM5K, OME4200), Alcatel, Marconi (SMA family), Ericsson (Transmission equipment) amongst others.
Telecom network de-installation and decommission
With the deployment of new telecoms network technologies, older legacy networks are becoming more expensive to operate and maintain. Taking a sustainable and responsible approach to asset disposal, de-installation of communication networks is becoming more common within the telecoms industry.
A core network, which includes products ranging from local transit switches and MSC's, to echo cancellation and compression equipment, provides services to customers connected by the access network. One of the main functions of a core network is to route telephone calls across the PSTN (public switched telephone network). Data Networking equipment includes systems such as switches, routers, gateways and security equipment.
Asset managing of data and core networking telecoms equipment
MF Communications provides an Asset Management and Recovery service, involving the removal and re-sale and/or disposal of your surplus telecom networking equipment. Our aim is to provide the maximum available return on your investment, allowing you to free up valuable space.
We aim to recover maximum residual value from your new and used networking equipment. This may be through resale, reuse or recycling depending on the market value of the equipment.
What we do:

Decommission and remove your telecom network equipment
Make a full inventory – identifying each piece of equipment by OEM part number, serial number and hardware release
Market your equipment to our wide network of customers spanning over 100 countries
Obtain the best market valuations of the equipment
With an experienced team of de-installation engineers, we are able to safely and efficiently recover telecoms equipment ranging from a single BTS to a full switch site clearance. We can also store the equipment until sold or recycled.
All our new and refurbished telecom network equipment is supplied with a warranty and available to ship worldwide. For more information, help or to order call +44 (0)1892 514687 or email us.