MF Communications works with various railway and transport networks around the world.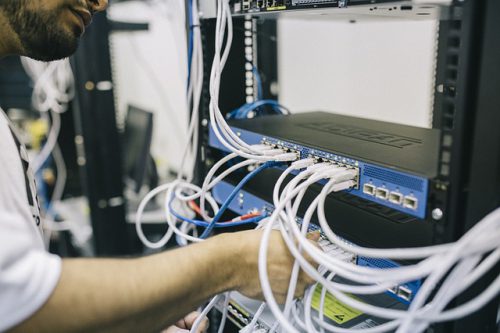 Recently, we assisted a large Transport Ministry in Africa with maintenance and upgrades to their extensive network.
Being such a large network, the Transport Ministry was struggling to keep up with the upgrades forced upon them by the manufacturer of their telecoms networking equipment. When manufacturers introduce upgrades, they make existing models obsolete, which means they will no longer supply spare parts or offer maintenance.
For a number of reasons, cost being one of them, it was not possible for the Transport Ministry to continually upgrade their telecoms network in order to keep up with the manufacturer changes.
Therefore, they approached MF Communications to assist with the areas of their network for which they were not able to upgrade, but which required maintenance and spare parts supply.
As a supplier of both new and obsolete telecoms equipment, MF Communications is able to offer support to businesses operating networks that require maintenance to areas that have been declared end-of-life by the original manufacturers.
Our reputation for quality and attention to detail extends worldwide. Customers know and trust us to supply fully tested and guaranteed telecoms network spares that can help them to support their end-of-life equipment until such time as they are able to, or want to upgrade.
We understand that it is not always possible to completely change your existing communications network and that you might not feel it necessary if what you are currently operating satisfies your needs. It is our job to support you with your requirements.
However, when the time is right for you to change or upgrade, we can support you with that too.
The Transport Ministry in Africa required spare parts and maintenance packages for their Siemens and Marconi telecoms networks. We support and supply a wide range of telecoms network equipment from all major manufacturers, such as Nortel, for which we also supplied network spares to another Transport Ministry in Eastern Europe.
Like the African Transport Ministry, the Eastern European network required constant upgrades and maintenance. MF Communications is a trusted and respected source to provide the highest quality equipment.
Please get in touch to find out how we can help your business networking operations up and running.