MF Communications hold in stock a wide selection of business telephones, PBX systems, telecoms equipment and spares from all the major manufacturers.
Providing not only new, but refurbished and remanufactured telecoms equipment, all products come fully tested and are subjected to a thorough and strict quality control process. Boxed like new, MF Communications supply's a full warranty with all products sold.
With a number of offers across a comprehensive range of telecoms equipment including phones, system hardware and accessories, please find a selection outlined below.
Alcatel Range
Alcatel Lucent 4018IP
The Alcatel 4018IP Touch is a user-friendly IP touch telephone from the Alcatel Lucent 8-series. Designed for use in any modern IP office, this entry-level model is ideal for a standard level of use.
Features include a one-line by twenty character black and white display screen, six programmable soft keys and a bi-directional navigator key all of which help provide users easy access to the telephones' features as well as access to the large system menu.
Alcatel Mobile 300 Dect Phone inc. battery
The Alcatel Lucent Mobile 300 DECT Handset is a lightweight, ergonomically designed phone. This basic level model allows businesses to integrate mobility in to their telecoms network, whilst continuing to utilise the features of the Alcatel Lucent OmniPCX Office communications server.
Alcatel MIX 4/4/8 (3EH73015AC)
The Alcatel Mix 4/4/8 card for the OmniPCX system includes:
4 x ISDN
4 x Digital
8 x Analogue
Alcatel 8 & 9 Series
The Alcatel 8 Series IP Touch phones are full-featured desk phones that offer integrated IP connectivity and telephony.
Increasing employee efficiency and productivity by targeting and supporting different user needs, the Alcatel 8 Series support web-based XML business applications, offer superior audio quality and include a large, high-resolution screen.
Alcatel 9 Series
The Alcatel 9 Series Digital phones offer superior sound quality and include a hands-free speakerphone, with acoustic echo cancellation. The simple design with a range of telephony features is intuitive and user-friendly.
Other Alcatel phones and Alcatel telecoms equipment also available:
Alcatel Reflexes phones
Omni PCX Office & Enterprise
4400 & 4200 systems hardware
Omni Access/Switch plus cables
Alcatel E10/S12
Ericsson/Aastra/Mitel Range
Aastra 7433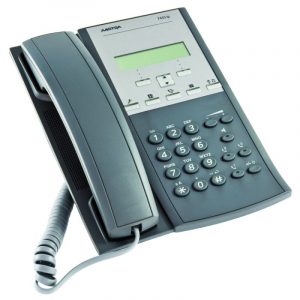 The Aastra 7433ip is an easy to use, entry-level business IP phone. Features include an intuitive user-interface with graphical menu support and an integrated web server for central, remote and local support. The Aastra 7433 phone has a three-line graphical display, plus two soft keys and two navigation keys.
Aastra DT692
The Aastra DT692 is ideal for hospitals, light industries and environments where personal alarms are a requirement. Providing mobility, along with alarm functionality, the Aastra DT692 phone has an intuitive menu structure and icons with advanced feature settings.
Also available:
Mitel ITE PSU (51015131) for 5300 range
Ericsson D4000 AC/AC Adapter 230/24V EU
MXOne * TSW * MD110 BP50 * BP250 * BP128i *
Ericsson 4 series phones
MD Evolution/DCT1800 * PSU's, Cables & Rectifiers * Harmer Simmons *
Nortel/Avaya Range
Avaya 1120E IP Phone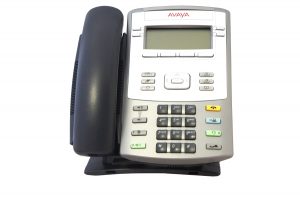 The Avaya IP phone 1120E is a four-line intermediate-level desktop IP telephone that is compatible with the CS1000, Option 11 and BCM systems. Ideally suited for office workers and administrative personnel, it can be desk or wall mounted and the five-position adjustable foot stand of this telephone make for a sleek and ergonomic design.
Also available:

Nortel 1120E IP
MG1010 PSU (NTC312AA)
M1 & CS1000 Parts
BCM Spares
Media Gateway Spares
Siemens Range
Openstage 20 HFA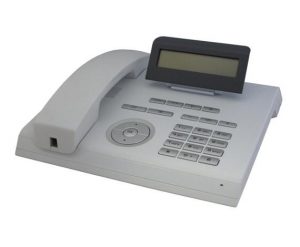 The Siemens Openstage 20 HFA phone is a value for money model with an array of easy to use features and that make it suitable for any office environment. This full duplex, hands free telephone comes with integrated microphone and loudspeaker.
Openstage 20 SIP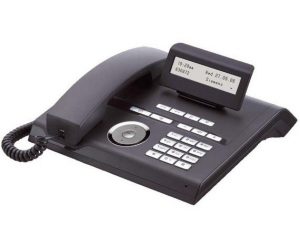 The Openstage 20 SIP phone is a full duplex, hands free telephone with integrated microphone and loudspeaker. A cost-effective model, with an array of easy to use features, the Openstage 20 SIP is suitable for any office environment.
Other Siemens phones and Siemens telecoms equipment also available:
Hicom and Hipath spares
OSV
OSB
Openstage
Optipoint
Gigaset
Optiset
Ultraset
Cisco, Polycom, Sennheiser range
Cisco CP7942G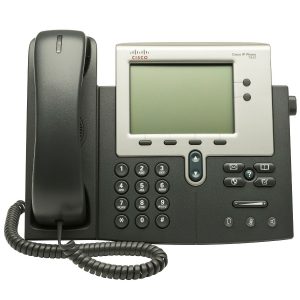 The Cisco CP7942G is a full-featured IP speakerphone and handset designed for wideband audio (part number CP-7942G). Features include two programmable backlit line/feature buttons and four interactive soft keys to guide users through the call features and functions. A large, 4-bit grayscale graphical LCD shows the date and time, calling party name and number, digits dialled, and presence information.
Cisco CP7945G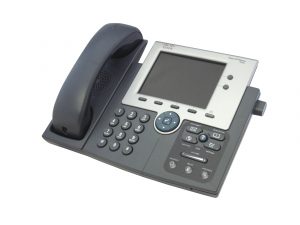 The Cisco CP7945G IP phone (part number CP-7945G) is a versatile model ideal for frequent phone users and those working with bandwidth-intensive applications on colocated PCs. Features include wideband audio support, backlit colour display, with easy access to communication information, timesaving applications and features such as date and time, calling party name and number and an integrated Gigabit Ethernet port.
Cisco CP7921G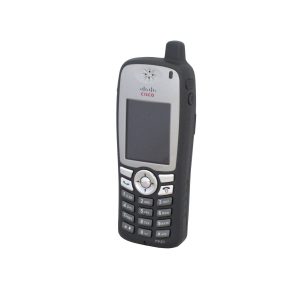 The Cisco CP7921G DECT Phone supports a host of calling features including callback, call forwarding, caller ID and "Meet Me" conference calling.
Carrier Equipment
This includes:
Juniper
Marconi
Mediatrix
Newbridge
Cisco
Checkpoint
Avaya
Alcatel Lucent
Extreme
Ciena
Huawei
Nokia
Please see our website for more details of the carrier equipment we offer.
With excellent stock levels of many parts from all the major manufacturers, if you can't find what you are looking for, please contact us or call +44 (0)1892 514687.